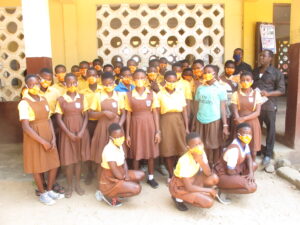 Rural Education Advocacy Program (REAP Ghana) has donated reusable nose masks to final year students in some selected basic schools in Nsawam ahead of the Basic Education Certificate Examination (BECE).
According to Mr. Christian Sackey-Acquah, the program director, the gesture was to help the students protect themselves from the dreaded COVID-19 virus as they prepare to take their final exams in basic school. The donations were made to three public schools: Sakyi Agyarkwa Basic School, Osaebo Basic School and Tieku Basic School all in Nsawam in the Eastern Region of Ghana.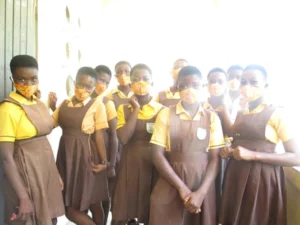 Though REAP Ghana supports a total of 75 students in 5 public schools on its regular sponsorship program, this particular donation was targeted at all final year students in the selected schools and some staff members.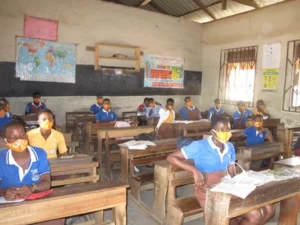 About REAP Ghana
The Community Partnership of Akuapim South is a community based non-governmental organization that sponsors the education of brilliant but needy students in some selected public schools in Nsawam, Ghana. Students under the sponsorship program also receive textbooks, exercise books, school uniforms and other learning materials annually from the organization. Majority of the beneficiaries of the REAP Ghana sponsorship program are girls.